GUILD WARS 2
---
A new frontier in MMORPGs: Guild Wars 2
Guild Wars 2 is the critically acclaimed sequel to Guild Wars. Soon after its highly anticipated official release in August 2012, NC became the first Korean video game company to win 5 GOTY awards. Guild Wars 2 was also featured in TIME Magazine's 'Best Video Games of 2012.' Highly praised for its artistic quality and commercial success, this game received an unprecedented level of exposure.
Living World update: a new story direction
Living World, an original story expansion for Guild Wars 2, offers engaging content as well as a unique storyline system rarely seen in other MMORPG video games. The existing world changes according to the outcomes of player's actions in Living World, which results in a constantly evolving and dynamic timeline. With every update, each story can be uniquely expanded tremendously.
A nuanced combat system with satisfying strategy
With its unique setup allowing players to modify available skills and attack scope by equipping different weapons without any class limitations, this game adopts a new take on the preexisting MMORPG combat system and presents new perspectives and entertainment. With a high degree of freedom allowing players to choose from an arsenal of weapons and combat playstyles, as well as dynamic action including dodge and roll, this game enables players to enjoy gameplay even more by tailoring to their unique tactics.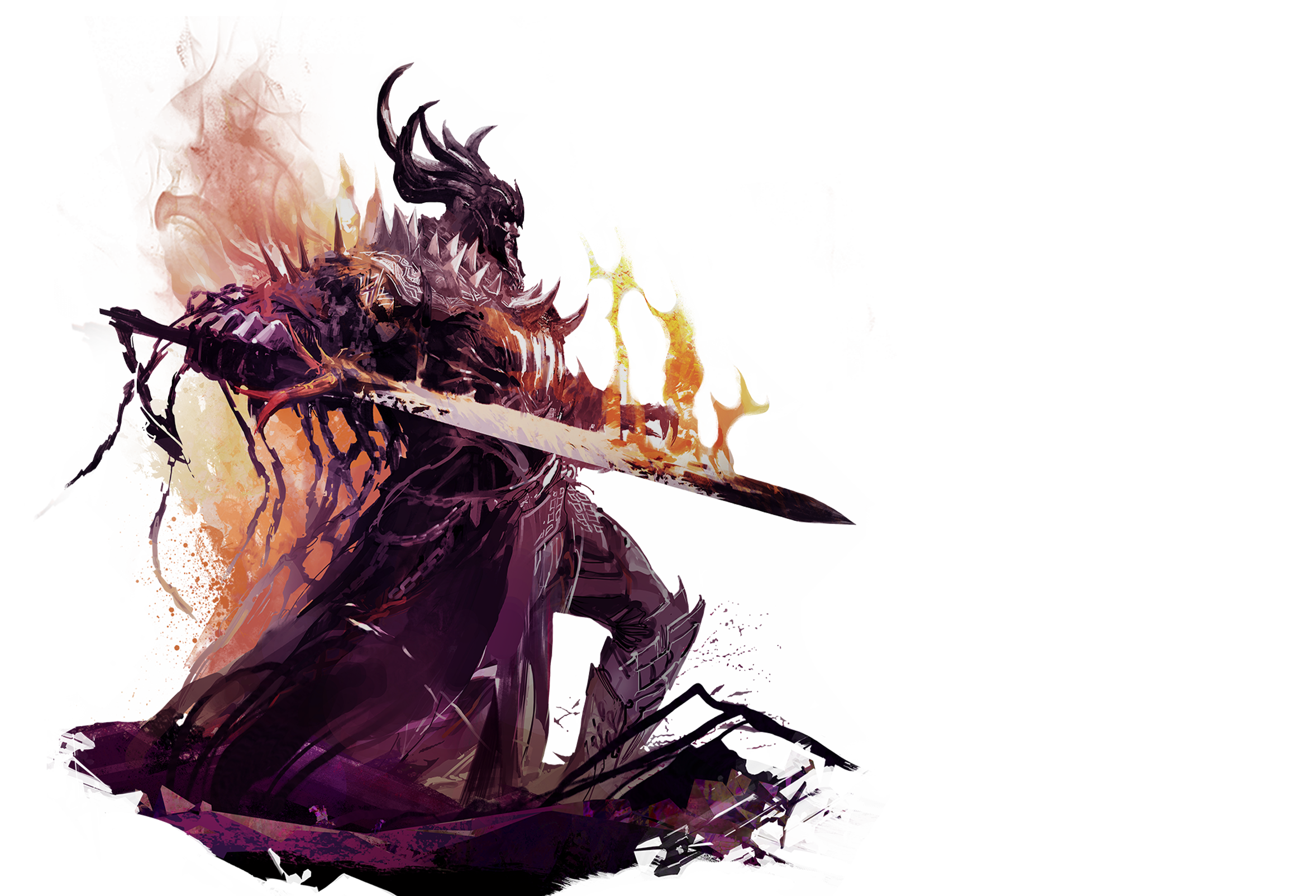 Extending the original game with expansion packs
Extending the original game with expansion packs
The two subsequent expansion packs, Heart of Thorns™ and Path of Fire™, are by no means less engaging than the original content. The expansion packs offer news areas for exploration, stronger enemies, as well as new systems and weapons to help characters develop, proving that Guild Wars 2 has endless potential for constant evolution of its universe and playability.
HISTORY
---
2012 AUG
Official release of Guild Wars 2
HISTORY
---
2012 DEC
Awarded 5 GOTYs for the first time in the history of the Korean video game industry
HISTORY
---
2013 JAN
Released Living World Season 1: 'Flame and Frost'
Began free content update
HISTORY
---
2013 AUG
Broke the record as the fastest selling MMORPG in North America and Europe
Exceeded 3.5 million copies within the first 9 months of release
HISTORY
---
2014 MAY
Release of Guild Wars 2 in China
HISTORY
---
2015 AUG
Essential content made free for new users
HISTORY
---
2015 OCT
Released the first expansion pack 'Heart of Thorns™'
HISTORY
---
2017 SEP
Released the second expansion pack 'Path of Fire™'
HISTORY
---
2017 SEP
Exceeded 11 million accounts
HISTORY
---
2019 SEP
Released Living World Season 5: 'The Icebrood Saga'
Recorded 6 years of free content updates
HISTORY
---
2022 MAR
Released the third expansion pack 'End of Dragons™'